Ms. Ferrell`s Newsletter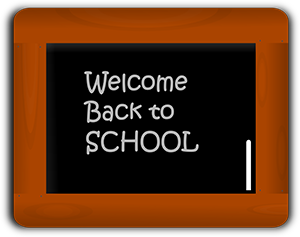 Welcome Back to School!
Week of: September 18-22
ANNOUNCEMENTS
Welcome to our class website!
We are also collecting box tops. The class with the most tops wins a pizza party!!
September 18-22 is our BOOK FAIR! Our class's time to buy books is Wednesday.
~Sign up for Lewisburg Elementary School REMIND account: Text @lespatr to 81010
Also sign up for my REMIND account: Text @29aa3c to 81010
~ I want to encourage all parents to join the LES PTO! This is a great organization and your support is welcome.
Don't forget Student Fees are $38.50 and Class T-Shirt order forms are DUE!!
~Parents, your child will copy daily reading and studying information in their planner each morning. Please help hold them accountable for this. Your child should be reading each night. It can be anything that interests your child like magazines, newspapers, chapter books, etc. I just want them reading at least 20 minutes or longer.
~For school wide news: follow Lewisbug Elementary on
Twitter:
@TweetDCS_LES
@LewisburgElem
~All parents need to go to our school webpage to sign up for "Notify Me" in order to recieve important updates through text or email.
~Please use the school form for your child's absences. You can print this directly off the LES website. Your child must stay at school until 12:15 ot be counted present for the whole day. Please limit check-outs as much as possible.
~Red Graded Paper Folder will come home every other Friday. Please sign and send low grades back and corrected by Tuesday. Please help your child correct any wrong answers.
~
If you have not signed up for PARENT PORTAL, I strongly encourage you to do so. Check with the front office to get your login information. Grades are posted as soon as I have them graded, and this way you will know immediately what is happening with your child and his/her grades.
Make sure your child is reading everynight. Please check your child's agenda everynight and make sure she is completing all homework!!