Home Page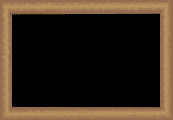 The Lewisburg Elementary Counseling Department offers a variety of services for students. Classroom Guidance, small group counseling and individual counseling are provided. Referrals for students and families to various community agencies for assistance are made as needed. It is my goal to do my best to help meet the needs of our students so that they are able to excel in the classroom and in life!
We also have positive behavior programs. These include The Counselor's Lunch Bunch and the Student Ambassador Program. Students are selected for these programs based on character traits that they exhibit.

Classroom Guidance
Classroom guidance activities are offered each month based on our monthly themed character traits.
August- Good Judgement- Choosing worthy goals and setting proper priorities
September-Respect- Respecting ourselves and others
October- Responsibility and Honesty -Decision Making Skills/Making Good Choices
November-Kindness-An attitude of gratitude and compassion
December-Caring & Generosity-Building a caring community
January- Perseverance and a Positive Attitude - You can succeed
February-Fairness and Cooperation -The art of friendship
March-Courage and Confidence - Overcoming obstacles
April-Citizenship & Patriotism- Appreciating our nation
May-Integrity & Self-Discipline- Doing your best in all situations
Other Classroom Guidance activities include:
* Anger Management
* Bullying Prevention
* Career Awareness and the World of Work
* Conflict Management
* Cooperation
* Drug and Alcohol Prevention
* Embracing Differences
* Safety
* Understanding Emotions
* Study Skills

Individual and Small Group Counseling
Some areas of counseling include:
Academic Indifference
Academic Development
Emotional Difficulties
Behavior Modification
Low Self-esteem

Divorce/Changing Family Reaction

Setting Goals
Organizational Skills
Adjustment Issues
Please contact Mrs. Dennie if you feel your child could benefit from individual or small group counseling services.